Private First Class Christine Wesker
Marine Information Database, Class 1

Name: Christine Wesker
Rank: First Lieutenant
Sex: Female
Age: 24
Criminal Record: Sealed (Incident took place when she was a minor)
IQ: 127
Schooling: Vanderbilt College (3 years) Majored in Chemistry and Virology. United States Colonial Marine Corps Basic Training, Colonial Marine Corps School of Infantry. Recieved Medical Training/Basic. Alien Studies.
History: Christine was born in a Nashville, Tenn. After graduating from high school at the age of 16 she enrolled in Vanderbilt collage to study virology and chemistry. A major of study that is a long standing tradition in her family. In fact she can trace this major all the way back to the late 20th century and her earliest known relative, Albert Wesker. However she soon grew board with the curriculum and looked elsewhere for something a bit more exciting. Against her families wishes she joined the Colonial Marines.
Personality: Usually quiet and sarcastic. She is prone to bitching a lot under her breath whenever things go wrong. Very easy to along with however, and is not above taking command should the commanding officer be indisposed and she is the only senior officer available. Although she appears to have a penchant for thieving teonines from the armory.
Appearance: 5'5 and weighing in at about 125 lbs. She has an athletic build with long blonde hair (reaching almost to her butt), and ice blue eyes. She has a small one inch scar above her left eyebrow, and what appears to be a burn scar on her right hand. Can usually be seen with a cigarette hanging out of her mouth, whether it is lit or not.
Family: Father, Mother, Sister. All killed in a gas explosion in their home, shortly after Christine joined the Colonial Marines.
Medals: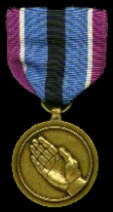 Humanitarian Service Medal
Marine Corps Recruiting Ribbon